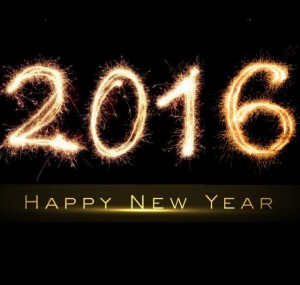 Happy New Year!
Usually as the New Year begins, may people set goals that they would like to achieve in the upcoming months. Unfortunately, after a couple of weeks, these usually fall by the wayside and go unfinished. How often have you set the same goals on New Years that you set for the last year?
A Word Instead of a Goal
The new trend is to choose a word for the year rather than set specific goals. I like this in that it can be more flexible and can help keep you focused without making you feel guilty about missing a deadline or not keeping up with a routine. One of the reasons goals often go by the wayside is the need to restart after we miss a workout, eat too much, or otherwise miss a step on our plan. Once we miss a step on our goal journey, it is often easier to quit than to figure out what to do next.
As improvisers, we should be well acquainted with missteps and the need for recovery after mistakes. We have to keep going until the end. Any public improvisation requires us to continue regardless of how far we might stray from our intended path. Choosing a word for the year is a way to maintain our focus. We might wander into some foreign keys, use a few chords from outside our tonal language, but if we can reclaim our focus, we should be able to bring our improvisation to a successful conclusion.
Counterpoint
My word and area of focus in improvisation for 2016 is counterpoint. My goal for 2016 is to be able to comfortably improvise a fugue in four parts on a hymn or chant. There was a time when I felt competent to at least try a fugal exposition, but after many years of neglect, whatever of those skills I had has fallen out of practice. As the saying goes, "If you don't use it, you lose it." Such has been my contrapuntal improvisational skills, and my aim in 2016 is to remedy that.
As we journey through 2016, I intend to share my progress and the resources I discover and use here so that 1)I am publicly accountable for my focus and goal, 2)other readers and organists may benefit from my discoveries, and 3) others may offer their own feedback and suggestions to help my progress. Please feel free to drop me an email or comment if you have suggestions or resources that you have found particularly helpful in your own study of counterpoint.
Textbooks
To get us all started, here are the books on counterpoint in my library that I intend to review this week as I sort out the best way to improve my skills:
Each of the above links are to Amazon.com. Any purchases made through the links will go towards the support of this website. As I was looking for the books on Amazon, I noticed a few other books on counterpoint that looked interesting, but since these five are already in my library, I thought they would be the best place to start. I'd love to hear about your experiences with these or any other books on counterpoint for this journey through 2016.
My word for improvisation is counterpoint. What is yours?
Wishing you all the best for 2016!
Glenn
---
Newsletter Issue 54 – 2016 01 04
See the complete list of past newsletter issues here.
Sign up to receive future issues using the box to the right on this page.