First, I wish to offer my apologies for not sending out newsletters or posting regularly at organimprovisation.com for the past month. My schedule has been subject to change on an almost daily basis for the past two months as I have been coping with two different events in my life. In a live conversation, here is where I would ask if you want the good news or the bad news first. Since I'm writing and have to make the choice for you, we'll start with the….
Bad News
On December 9, early in the morning, my mother passed away. She developed other difficulties while undergoing her second round of chemotherapy for lymphoma. Her condition kept us and the doctors guessing for several weeks as she would seem to be deteriorating as we got good test results or otherwise showed signs of improvement. I was able to spend a couple of weeks with her and my family as we journeyed through this difficult time together. I played for the funeral, improvising the prelude. Another organist friend sang a composition I had written earlier in the year when I began to face the possibility that my mother would not be with us much longer. For me, improvising is not just a skill for making music, but also a life skill. Being able to change directions and make choices that reflect your values and the current conditions is not simply a useful skill for creating a piece but also for daily living. I've had to employ it quite often while coping with the bad news and the …
Good News
On January 15, I will begin my new position as Director of Music for the Cathedral and Archdiocesan Liturgies at the Cathedral of Mary, Our Queen in Baltimore, MD. The space is fabulous with a large four-manual pipe organ. There is a tour of the building on-line here. With such a wonderful instrument at my disposal, I hope to begin posting videos in the new year where I can provide examples and lessons for the content I have been providing here. In the mean time, my postings may still be a little erratic, but I plan to be back on pace by the end of January once I am settled in Baltimore.
Happy Holidays
As I suspect this will be the last newsletter issue until after the new year, I will wish you both Merry Christmas and Happy New Year now. Thank you for your interest in organ improvisation. For your holiday inspiration, I found the clip below showing Pierre Cochereau improvising on a noel. Enjoy all the marvels of the season!
May all your improvisations be competent, convincing, coherent and colorful!
Glenn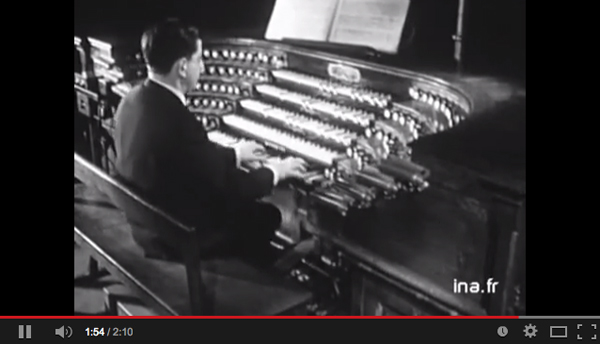 ---

Recent additions to organimprovisation.com:
---

Newsletter Issue 31 – 2014 12 24
See the complete list of past newsletter issues here.
Sign up to receive future issues using the box to the right on this page.